Personal Banking
Electronic Banking

Electronic Banking Options
ATM / Debit Cards » Internet Banking » E-statements » Popmoney » MCT Easy Pay » Telephone Banking
ATM / Debit Cards

MasterMoney Star Network

TRAVELING ABROAD SOON?
FOR YOUR SAFETY: If you are traveling outside of the USA, Canada, Mexico or the US Virgin Islands please contact the Electronic Banking Department directly at 570-325-0539 to ensure uninterrupted use of your card
Mauch Chunk Trust Company has been the trusted source of fast, friendly and personal service to our neighbors for more than 110 years. With the MasterMoney Star Card we are proud to bring the latest in checking convenience to your MCT account.

With one card you can make purchases directly from your checking account with any merchant who displays the MasterCard or Star/MAC logo and get cash, check balances or make transfers from any Star, MasterCard or PLUS® ATM in the country.

There is no annual fee. Just think of the card as a reusable check! Any transaction you can do with a check you can do with the card – only you do it easier and faster! There's no ID to show, no waiting for check approval. You'll be in and out of stores in no time. Plus, you'll see a detailed record of every transaction on your monthly checking statement.


Use your card for Star ATM cash withdrawals or deposits to and from your MCT checking, money market, or savings account, transfer money from one MCT account to another and check your balances. It's all available 24-hours a day at ATMs everywhere.

There is no fee for withdrawals made at ATMs owned by MCT. Fees will be applied when used for withdrawals at ATMs not owned by MCT. The bank owning the ATM may impose an additional charge. There is no fee for POS purchases made at merchants with the card.
Access MasterCard SecureCode here.
Lost your card? The toll free number on the back of it is: 1-800-523-4175
Internet Banking
---
We have your security in mind!

Please view the following videos for more information in support of our security and login requirements for Internet Banking.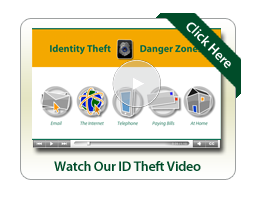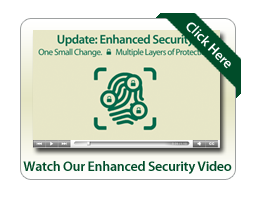 ---
With our Internet Banking, you can have access to your account information 24 hours a day! It's a safe, easy and convenient way to keep track of your money. Internet Banking allows you to:
Check balances & account activity in any of your MCT accounts.
Transfer funds between your MCT accounts.
Place Stop Payments.
Monitor end-of-day balances on Checking, Money Market, Savings and Loan accounts. An alert message may be scheduled to remind you when your account reaches a target balance.
Build recurring reminders for special events, birthdays, anniversaries, etc. On the day specified, the reminder that you create will be sent to you as an e-mail message.
Submit personal information changes, such as: address, phone and fax numbers, and e-mail address.
View and print Checking, Money Market and Statement Savings account statements
Select which accounts to display online. We also allow you to create a nickname or title for each account.
View detailed information of all the transactions you have conducted within Internet Banking. For example, you can verify transaction date and amount, confirmation codes, stop payment information, etc. We will accumulate up to one year's worth of information.
Send and receive secure messages to and from the bank.
Plan your financial future with Loan, Retirement, Savings and Savings Bond calculators.
Use online tutorials to help you navigate through most of the Internet Banking screens.
The system will even integrate with many popular accounting programs such as Quicken and Microsoft Money. And, the best thing is ... It's FREE!
To enroll for Internet Banking, click here or visit one of our offices. We'll complete your enrollment form and assign you a Customer ID and a Temporary Password. Click here for an online demo.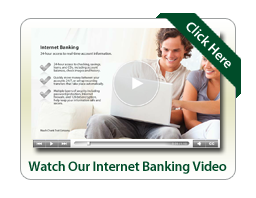 E-statements
---
Convenient, safe and secure. Fight back against identity theft! Convert your paper statements to electronic by enrolling in MCT E-Statements.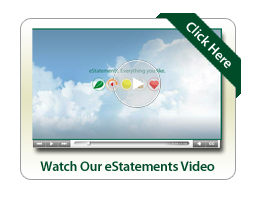 MCT Easy Pay
Do your banking from anywhere you have Internet access - with ease and security!
MCT Easy Pay is an online bill pay system which is secure, easy, and convenient!. No stamps, no envelopes, no wasted time - just click and go!
With MCT Easy Pay, you'll have access to lots of great features:
Pay Virtually Anyone. From the local bakery to a Fortune 500 Company, even your babysitter.
Send Money to Friends and Family with Popmoney All you need is their email address or cell phone number.
Same Day/Next Day Payments. Payments can often be received in as little as one business day, even that same afternoon if necessary.
Group Payments into Categories. Organize your utilities, cable and phone into a folder named household.
Account to Account Transfers. Even accounts at other financial institutions. Your money is always available, regardless of where you keep it.
Receive eBills. Green, more convenient, more secure and easier to manage.
Reminders. Receive updates through email when you receive a bill, or when it's due.
Automatic Payments. Great for bills that stay the same each month, like your rent and your car loan.
Search Bill History. Search by company, date and status, the moment you need an answer, wherever you are.
Message Center. Get quick answers to questions you might have.
Completely safe. More secure than mailing paper checks.
Enroll in MCT Mobile Banking and you can access MCT EasyPay through your phone.
855-826-9739 Toll-free telephone support and secure online messaging support available 7 days a week from 7:00 a.m. - 2:00 a.m. EST
We're convinced that once you start using Easy Pay, you'll never go back to paying bills the "old" way.
The monthly fee for Easy Pay is waived for those maintaining the required minimum daily checking account balance in their designated checking account. Contact the Electronic Banking Department at MCT for more information: 570-325-0539.
Ready to sign up? If you are already an Internet Banking customer, just sign on as you normally do. Click on "Bill Pay" and verify and complete the online enrollment form. Or click here to Enroll in Internet Banking.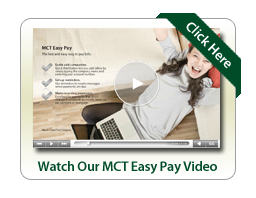 Popmoney
Popmoney is an easy, fast and secure online personal payment service that eliminates the inconvenience of checks and cash by allowing you to send money to virtually anyone you know or owe directly from your bank account. All you need is the recipient's email address or mobile number. No hassles for you OR anyone else!
Popmoney works through our MCT Easy Pay bill pay service, using the same systems and security you rely on today without you having to sign up for anything new. To send money, all you need is the name and email address or mobile number of the recipient. They will get a personalized email or text message indicating you've sent them money with instructions on how to pick it up. You can send money online or through your mobile device!
If you have MCT Internet Banking, ask about adding on our MCT Easy Pay bill pay service.
If you have MCT Easy Pay already, ask about enabling the Popmoney service and start enjoying the convenience of an online personal payment service! Electronic Banking Department: 570-325-0539
Please be advised that there are transaction fees associated with Popmoney transactions
.
Telephone Banking

You can bank with us 24 hours a day

Express Phone Banking is your connection to Mauch Chunk Trust Company, giving you immediate access to the information you need most often. With Express Phone Banking, you can quickly and easily:
Make account balance inquiries
Determine the last sixty transactions on your checking, savings, or money market account
Verify social security deposits as well as other electronic funds or ATM transactions
Verify interest paid and earned information during tax time
Make transfers and loan payments
Receive up to the minute rate and product information
Using Express Phone Banking

Before using MCT's Express Phone Banking, make sure you have your account number(s) handy. Also have your Personal Identification Number (PIN) available. The last four digits of the primary account holder's social security number or tax ID number have been assigned as your initial PIN. The first time you access your accounts you will be required to change your PIN to any other four digit number that only you know.

1 Call our Express Phone Banking service from any touch tone phone.
325-9MCT (9628)
or
1-888-325-MCTC (6282)
2 Wait for the greeting, then follow the simple instructions given to you over the phone. You will be offered a series of menu selections from which to choose. To access these selections from the Opening Menu given, simply press the corresponding number(s) on your telephone.